Unterwater pictures - olivierpictures
Underwater photography is my passion. Photographing and diving are, besides travelling, my favorite hobbies and with this website, I want to present my work to a broad public. On this website, I show some of my best underwater pictures. Chose the category you are interested in, click on the thumbs and the picture gallery will open.
Logically, I do not take pictures only under water. Travel photography, mainly landscapes, architecture and pictures of animals belong to my favorite subjects.
Since some years, I produce a calendar with my underwater pictures. The calendar UnderWaterWorld 2022 is online. All the previous ones from 2008 to 2021 are displayed under the link Picture calendar.
The Animation below shows the head pictures of the picture galleries from website.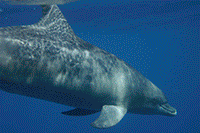 Thank you that you visit my website!
Last update: 16.11.2021
Calender UnderWaterWorld 2022 uploaded